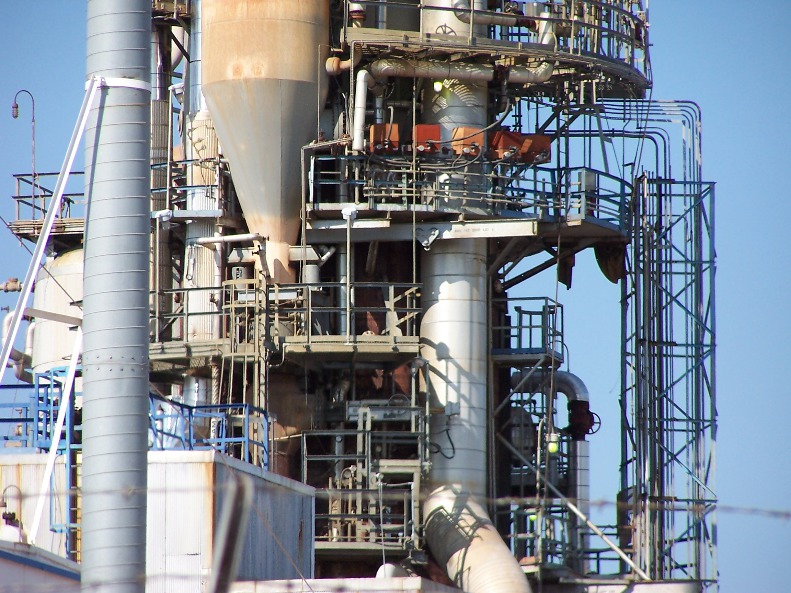 Risky Business - Maximizing Safety in Enclosed Spaces
Tight Spots Require Specific SafetyTraining
Friday, June 20, 2014
(SSN) - In practically every jobsite and workplace in Canada, there exists the possibility of Enclosed Space (ES) hazards. Tackling this reality head-on is vital for every conscientious company and the first step toward developing a culture of ES safety is awareness of the problem.
According to the Canadian Centre for Occupational Health and Safety, the definition of an enclosed space is any confining area that is enclosed or partially enclosed which can be either above or below ground. The space is not usually primarily intended for human occupancy although a basement or attic area may qualify, depending on other factors, Many ES situations have restricted entrance/exit points due to location, size or method of entry. They also feature risk factors that may include spaces that are:
Poorly designed, built or located,
Lacking in natural air flow
Containing hazardous materials or substances
Containing mechanical or other processes that change the air quality or substance movement (i.e. fluids levels, moveable solids shifting, etc.)
Containing work activities that change air quality or substance movement, such as welding.
Some Surprising Examples of Common Hazardous Enclosed Spaces
Most managers and their employees believe their workplace is free of danger, Being exposed daily to their working conditions sometimes blinds all staff to potential threats to safety. It is like a roofer working up high everyday can sometimes get complacent about the risk of falling since after years of experience, he hasn't fallen yet. Workers seem to get complacent surrounded by the familiar which, in their own experience has never been perceived as a safety risk. These may include:
Deep, open ditches,
Walk-in freezers or bank vaults,
Basements, cellars and crawl spaces,
Farm structures such as sheds, dugouts, wells and silos,
Municipal holdings such as tunnels, culverts and manholes
What Factors Make Enclosed Spaces So Dangerous?
There are many aspects to ES operations that could bring harm to those within the confined area. These include the difficulty of coming to the aid of an imperiled employee without risking rescue workers. Government figures indicate that 60% of fatalities related to Enclosed Spaces occurred among those endeavoring to save trapped co-workers. The types of hazard that jeopardize both workers and those who would come to their aid consist of:
Poor or compromised air quality, including not enough oxygen, too much oxygen or the presence of airborne poisons, chemicals or contaminants.
Chemical exposure through injection via skin contact or accidental ingestion.
Biological hazards including molds, microbes, and viruses.
Excessive noise, due to the 'echo chamber effect' in confined areas.
Radiation of various types.
Fire risk, heightened by the presence of too much oxygen, flammable gasses, or airborne dust or other particulate matter
Structural collapse, such as a caving incident
Temperature concerns; from extreme cold air that leads to frostbite or exposure, to hot air causing heat prostration,
Minimized mobility, may result in such threats as; being crushed by moving equipment, becoming entangled in lines, hoses or wires, increased clumsiness causes trips, slips and falls.
Proximity to power, increasing risk of electrical shock.
Reducing The Risk of an EC Incident; As Easy as 1, 2, 3
A company's best defense against injuries from operations in confined quarters is to follow these three essential codes of conduct:
Recognize the risks of every environment in which your staff are expected to be deployed.
Have protocols in place to address the risks of every site employees are expected to work in, including the use of an Enclosed Space Entry Permit System. (Click to view samples of Entry Permit Forms) 
Ensure senior staff is involved in making certain these protocols are followed to the letter, every single time an Enclosed Space is accessed and that all related documentation pertaining to the Entry Permit is completed.
Safety, it is said, is no accident, Companies that avoid the extremely negative consequences of Enclosed Space injury incidents do so because they have made awareness of the problem a priority and have put into place clear steps for their workforce to take to minimize the risks. It is not just safer for your employees but is also a form of insurance against higher WCB costs, increased insurance premiums, public relations crises and damaged staff moral. There are few areas in a business that being diligent provides as many rewards as worker safety does and the recognition of the risks from EC activity is an integral part of that diligence.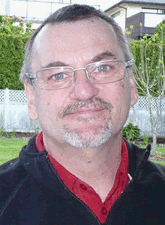 Chris McKerracher is a Social Media Marketer and Professional Writer for Industrial NetMedia. As a published writer, Chris has worked as a Journalist and a writer of Editorial Opinion as well as Humour sharing his take on business and politics. He currently provides a weekly editorial for a large Alberta Newspaper.